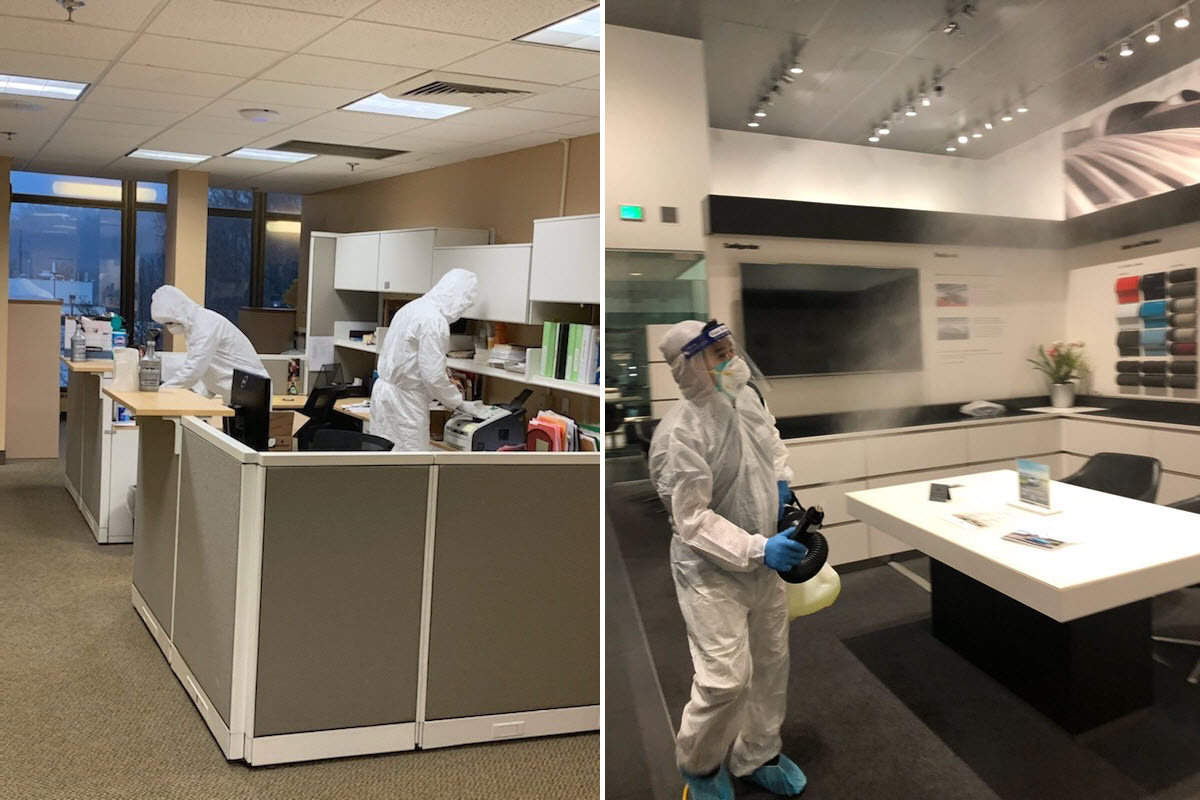 Janitorial Management Incorporated is prepared to sanitize commercial facilities dealing with COVID-19 presumptive positive cases. The most effective way to deal with a space infected with Coronavirus is fogging.
JMI utilizes disinfectant mist fogging decontamination which has been shown to be very effective in healthcare institutions due to its many benefits such as superior efficacy, safety and materials compatibility. Fogging can be an essential intervention to rapidly reduce transmission of healthcare-associated pathogens. Historically, this method has been shown to eradicate or significantly reduce methicillin-resistant Staphylococcus aureus (MRSA), Clostridium difficile (C. diff), vancomycin-resistent Enterococci (VRE), and Acinetobacter baumanni in healthcare settings. Due to it's effectiveness, disinfectant mist fogging is the perfect solution to decontaminate COVID-19 infected spaces.
The equipment we utilize is the state of the art in cleaning technology and consistently out performs more common, less sophisticated machinery.
According to the Bucks County Department of Health the coronavirus does not live outside the body for an extended period of time. JMI uses EPA approved disinfecting products to deal with this emerging pathogen. Sanitization with an EPA approved disinfectant will kill the virus according to the cleanings guidelines of the specific products we use. Additionally, the COVID-19 virus can only live on metal surfaces for not more than 36 hours and on fabric surfaces for not more than 12 hours. News reports have indicated the the virus can live on metal surfaces for 2-3 days, however, that data has not been confirmed by the Health Department.
Cost of Services is determined by affected area Square Footage to be disinfected.
Contact us today at 215-345-1996 for a free estimate. 
Please also note that due to the nature of the process the Sanitization Fog/Mist does leave a residue, back wiping will be completed but not all residue will be removed. JMI is not responsible for any damage to electronics or papers that have been left exposed.
We proudly serve Philadelphia and surrounding areas including Bucks County, Chester County, Delaware County, Lehigh County, Montgomery County, and South Jersey.