There are many steps that can be taken to increase your Green Cleaning potential from something as easy as changing the chemicals being used in your facility to a complete program that meets LEED cleaning requirements.
Green Cleaning? What is it? What does it cost?
More and more companies are looking toward the future and making the decision to take an environmentally friendly office cleaning outlook on the way they operate and have started offering Green Cleaning. We have also taken that step and many of our cleaning procedures are performed in the most efficient way possible. We use micro-fiber cleaning methods, HEPA filtration vacuums, and utilize efficient cleaning methods. At many of our commercial accounts, we utilize specialized chemicals and have recycling programs in place. Depending on the degree of Green Cleaning you choose, the cost of your janitorial program does not need to be anymore more expensive.
Call us today toll-free at 855-564-2532 to schedule your free janitorial green cleaning estimate!

Minimizing Particles in the Air
Utilization of HEPA filtration vacuums – Green Seal Certified Vacuums
Cleaning & janitorial services using micro-fiber clothes, mops, dust mops, and dusters which reduce air born pollutants and are reusable
Practicing office cleaning procedures that reduce pollutants in the air such as spraying chemicals onto rags instead of releasing aerosols into the air
Introduction of Air filtration systems
Chemical Management
Environmentally friendly cleaning chemicals that are Green Seal Certified
Proportioning chemical systems have less waste, referred to as RTD Chemicals
Hand soaps that do not contain antimicrobial agents
Carpet Cleaning
Routine carpet cleaning maintenance will reduce the possible irritants that live in carpet fibers
Reduce Exposure by Utilizing a Mat System at all Entrances
Mats help to remove dirt and pollutants before they enter the building. Proper utilization and frequent cleaning can reduce the amount of time needed to properly maintain a building and aid in improving air quality
Proper Procedures that Utilize Efficient Green Cleaning Methods
Emptying vacuums before they are full to ensure most efficient collection of dirt particles
Routine cleaning services of areas that are often high in germs such as restroom and door fixtures
Green Cleaning Products
We can provide an analysis of green cleaning products that are available including recycled and chlorine free paper products–Our Supplier Relationships can assist in this process
High efficiency bathroom fixtures are available including center pull roll towels, hands free dispensers, high efficiency foam soap, coreless toilet paper, and high capacity dispensers
Recycling Programs
We can help determine the best recycling program for your facility
Green Cleaning Certification: LEED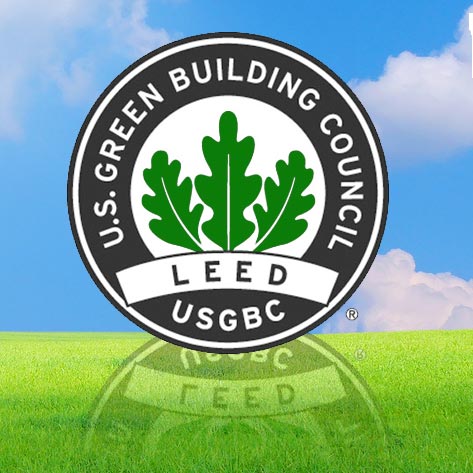 LEED cleaning certification requires much more than just switching from traditional to green cleaning chemicals. According to the USGBC, LEED-EB focuses on seven major areas, each with their own certification standards and best practices.
Facility Cleaning & Maintenance, including Green Cleaning Chemicals
Indoor Air Quality
Energy Efficiency
Water Efficiency
Recycling Programs
Exterior Maintenance Programs
Systems Upgrades
By implementing a complete green cleaning program, your building can earn up to 14 points toward LEED certification in the Existing Building category.
Green Cleaning is important for the environment and can increase employee productivity. It's important to consider ways to provide green cleaning. Janitorial services can be very effective and can be implemented with any existing budget or scope. There are always more ways to Go Green!
Call us today toll-free at 855-564-2532 to schedule your free janitorial green cleaning estimate!